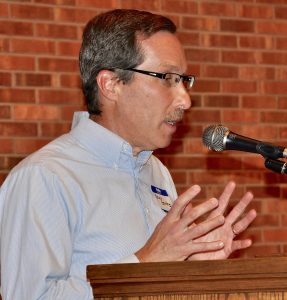 I am available to speak on topics including American history, American religion, photography, national parks, Islamic history and more.
"The weekend was everything I hoped for. And more. Your talks were so helpful in moving us 'beyond fear' [of Muslims] …" (comments from a three-part weekend series of seminars on "Beyond Fear: Understanding Islam").
Email mail@brucegourley.com for speaking inquiries.
Here is a sampling of recent and upcoming engagements:
"Spring Photography Workshop: Waterfalls and Flowers" Amicalola Falls State Park, Georgia (May 2017)
"Voices Old and New: Why Did You Come, Why Did You Stay?" KVGM, Bozeman, Montana (June 2017)
"Religion in Conflict: Understanding Biblical, Christian and Jesus Worldviews." First Baptist Church, West Yellowstone, Montana (July 2017)
"Introduction to Glacier National Park."
Glacier NFE, Glacier National Park (August  2017)
"During the Great Depression: A Yellowstone 'Vacation Without a Care' in 1931."
Yellowstone Art and Photography Center, Yellowstone Forever. Yellowstone National Park, (August 2017).
"Beyond Fear and Anger: Understanding Islamic History and Contemporary Issues." Community event, Kalispell, Montana. October 14-15, 2017.
"Big Island, Big Sky: Nurturing Faith Experience." Host. Big Island, Hawaii. March 10-16, 2018.
"The Old West — Yellowstone and Cody: Nurturing Faith Experience." Host. July 14-21, 2018.
"Western Adventures — Yellowstone and the Tetons: Nurturing Faith Experience." Host. July 21-28, 2018.